BOCH offers to customers integrated technology solution services in the field of metallurgical raw materials. BOCH consists of a staff of engineers and technicians able to follow all the steps related to the material supply chain of the customers.
BOCH's consultancy starts from the analysis of the product specifications, through the analysis of manufacturing process, to the proposal of innovative solutions.
BOCH is also in close co-operations with various specialized companies, international corporates, and research centers, taking advantage time to time from the most suitable solution. BOCH can provide comprehensive project managing, tailor made technology solutions.
BOCH has done significant work for clients in Italy, Germany, India and China, also in research projects involving processes of manufacturing of high performance materials obtained by powders.
Our main areas of expertise include:
Design for Manufacturability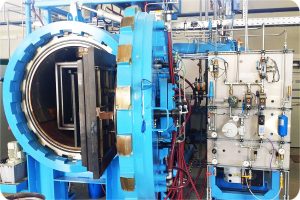 This BOCH consultancy program provides training sessions for senior management on product development strategy and then shows the engineers how to develop products for manufacturability using state of art engineering. The targets are the improvement of the product development process, the shorten the real time-to-market, the cost reduction of the manufacturing.
Design for Growth
Products can be designed to scale quickly by the following methodologies:
designed around proven off-the-shelf parts that are selected to be readily available throughout the anticipated lifespan of the product to avoid dependence on parts that are hard to get, have long lead-times, incur high inventory carrying costs, or may become unavailable within the lifespan of the product.
avoid basing designs on scarce materials, especially those containing rare-Earth elements, and avoid basing production on expensive "fabs" that have limited capacity that would be slow and expensive to expand.
concurrently designed with vendor/partners so that all design guidelines are followed and parts can be easily build on widely available machine tools from widely available materials on without setup delays.
designed for quick and easy assembly without the need for firedrills, tribal lore, scarce resources, and skill and judgement, all of which make production hard to scale.
Fully commercialize  research to ensure the above manufacturability is designed in the first time for rapid deployment.
concurrently engineered production equipment and tooling suitable for initial demand and easily scalable to the highest anticipated demand.
Design product families and design products for lean and build-to-order  that can quickly adapt to evolving market needs.
Flexibility is even more important if forecasts are vague for all potential markets.
Design for Competitiveness
Price competitiveness can be achieved by lowering all costs which is possible after all costs are quantified  and then systematically reduced through all the strategies that include:
Low-cost product development methodologies that can lower cost by 20% to 50% and beyond.
Minimizing the cost of quality which can be from be between 20 and 35% of the revenue stream or the product's selling price.
Eliminating inventory carrying costs which cost the company a quarter of inventory every year! This can be done with build-to-order  and spontaneous supply chains.  In some companies, WIP inventory cost equal profits, so eliminating them can double profits. This is especially true with capitol equipment products that build products around expensive parts, like engines and generators, instead of building the products first and then adding the expansive parts the day before shipping to eliminate WIP inventory costs.
Avoiding counterproductive practices to design for growth that drain resources away from the above such as attempting cost reduction after design, low bidding, and offshoring.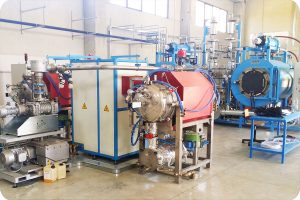 Additive Manufacturing
Transforming manufacturing, one layer at a time, researchers have been developing new technology in additive manufacturing for over 20 years. BOCH sees additive manufacturing as the next chapter in the industrial revolution. BOCH is committed to connecting with other innovators and growing a global additive ecosystem to accelerate the growth of this emerging industry.
The Next Industrial Revolution has arrived; new ways to make parts that will take performance to another level and bring together new partners that change the way we work across the globe. Learn about what we're doing—and more importantly, where we're going.
Chemical Synthesis
Physical and chemical techniques of gas-phase manufacturing of metal powders have a common theoretical basis, so that in a number of process they can hardly be separated. A chemical reaction may answer for the formation of the metal vapour: its precipitation may proceed as a result of simple condensation. At the same time, the evaporation-condensation processes also involve chemical interactions. The process of chemical vapour deposition mainly of high purity refractory metals requires reagents able to vaporize without decomposition, creating a sufficient concentration of the vapour of the metal-containing compound and giving, upon decomposition of the latter and the deposition of the metal, only gaseous and chemically inert substances.
Supercritical Fluid Extraction
Supercritical fluid extraction  (SFE) is an extraction technique that uses substances at or above their critical pressure and temperature as solvents. In the vicinity of the critical point, the liquid and vapour phases of the substance merge, producing a fluid with gas-like diffusivity and viscosity and liquid-like density. These properties provide for favourable mass transfer of soluble waste components (i.e. hydrocarbons) from solid matrices to the bulk supercritical fluid . The density of the fluid is defined by the pressure and temperature; small changes in processing conditions can fine-tune the solvating power of the fluid. Additionally, supercritical fluids have zero surface tension, thereby allowing easy penetration into most matrices.
The method provides an environmentally benign process for removing contaminants from industrial waste without using acids or biologically harmful solvents. The supercritical fluid can be regenerated, and the contaminant species recovered, to provide an economic, efficient process.